THE CHILMARK WINDSOR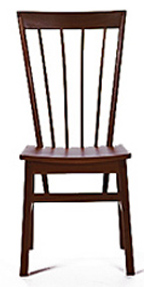 In a style reminiscent of an American classic. The back is integrated by penetrating the seat to join the base. Handsome and rugged, this chair has the style and strength to be treasured by generations
to come.











Size: 36"H x 17"W x 19" D
CHILMARK WINDSOR ARMCHAIR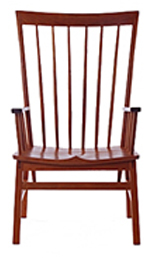 The next generation of Chilmark Windsor Dining chair has been generously reproportioned. As seen in the June, 1995 issue of Architectural Digest, this chair is suitable for dining, reading or relaxing by the fire with friends or family.
A handsome chair that will become a family heirloom, prized for comfort and durability.




Size: 43"H x 28"W x 25"D
BOW BACK STOOLS

Rigid structure complements a bold profile to produce a classic design, at home in a range of settings. Available with a high or low back, or without a back.




25" and 30"
Custom seat heights available on request.
BOW BACK DINING CHAIR

A Dining/Side Chair version of the Bow Back Stool. Light, compact and durable.







Size: 26"H x 18'W x 18"D