THE VINEYARD ROCK-ALL

Larry's interpretation of a 19th century piece that can be seen at the Vineyard Museum. Reproportioned and restyled for the 21st century, a removable grid on the left helps to contain a baby, allowing the user two free hands while rocking.



Size: 42"H x 54"W x 40" D
SETTEE

Room for two with the styling of the Rock-All. A comfortable piece for the entry, hall, office, sitting or waiting room.





Also available in lengths to
accommodate three and four persons.
SHINTO CHAIR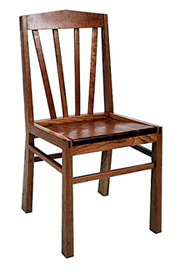 Inspired by the Shinto and waterfall series, the legs taper toward the top giving this chair a grounded esthetic. Accompanies the Waterfall Desk or Shinto Table.







Size: 33"H x 17'W x 19"D
VALET CHAIR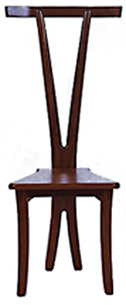 Art you can hang
your coat on.

An original Larry Hepler design - and intriguing combination of chair, coat rack and bureau drawer. Perfect for a birthday, holiday or housewarming gift. Unique and individually made.








Size: 42"H x 19'W x 19"D